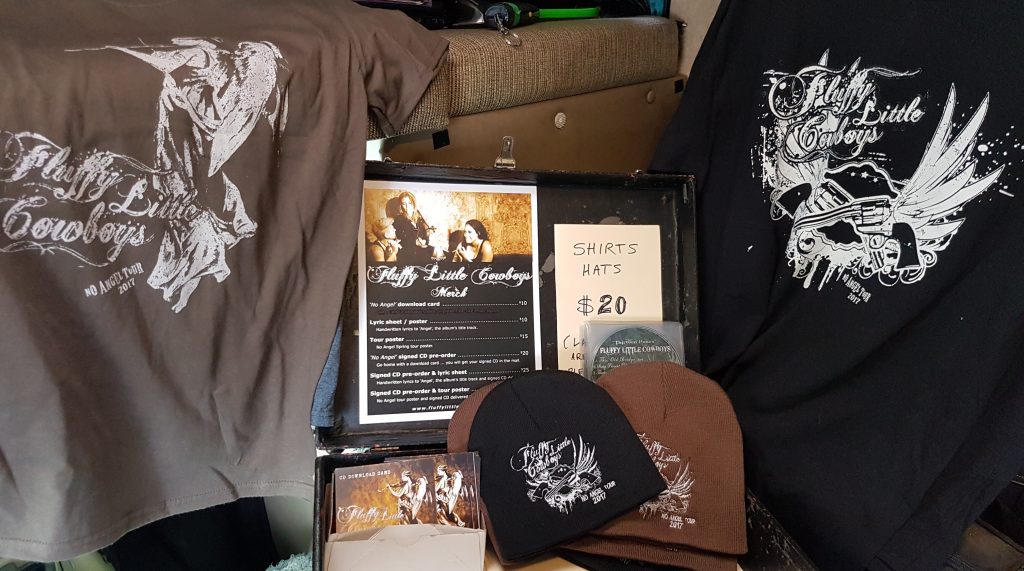 Last night at Grumpy's Bar with Chick Pickn' Mondays was a terrific start to our 'No Angel' tour. Grumpy's is a warm, intimate room with welcoming regulars who like to be part of the artistic process … what better place to start your first tour together as a travelling trio!
An update on the actual hard copy discs, we had a bit of a hiccup when attaining licenses for our cover content … one of the songs we recorded for placement on the album has a clip of a Eurythmics song (Sweet Dreams are Made of This) in it and it turns out that the custom Interpolation license for that piece of music was going to cost us somewhere in the $4000 range. Sooooo, we decided to wait on publishing that one and turned the ten song cd into a nine song cd.
With a little help from our friends at Bova Sound and Kaneshii Vinyl Press (and my old music teacher, Ms. Casselman!) we are going to have cd's on Saturday, June 3rd, when we swing through Toronto for our Old Nick show.
We do currently have download cards for sale as well as a special deal on cd's (buy one at the show, get a download card and we mail you a cd as soon as we get them!) AND we have some cool tshirts and embroidered toques. Also, as of Thursday (June 1st) Keelin will have her new traditional cd on hand for sale at shows as well.
Interesting things that have happened along the way so far:
we stayed overnight and had a bbq at a Quebec highway rest stop but got kicked out of our spot and got told we had to park with the big fellas in the truck section (that's like a promotion isn't it?)
our water pump mysteriously stopped working … Maureen is going to go outside now and 'jiggle it' … update, we need to drain all of our fresh water before we can remove the pump so we can 'jiggle the switch'
we hooked up a charge controller for our solar panels … we just need to pick up a bit more hardware to make everything work